KINDERGARTEN CHATS

LOCATION:
Courrendlin, Switzerland
PROGRAM:
school complex

AREA: 3 500 sqm

TYPE OF PROCUREMENT:
open competition
winning project

YEAR: 2019

STATUS: ongoing

CLIENT: Municipality of Courrendlin

COLLABORATORS: Stähelin Partner SA(local architect & landscape design)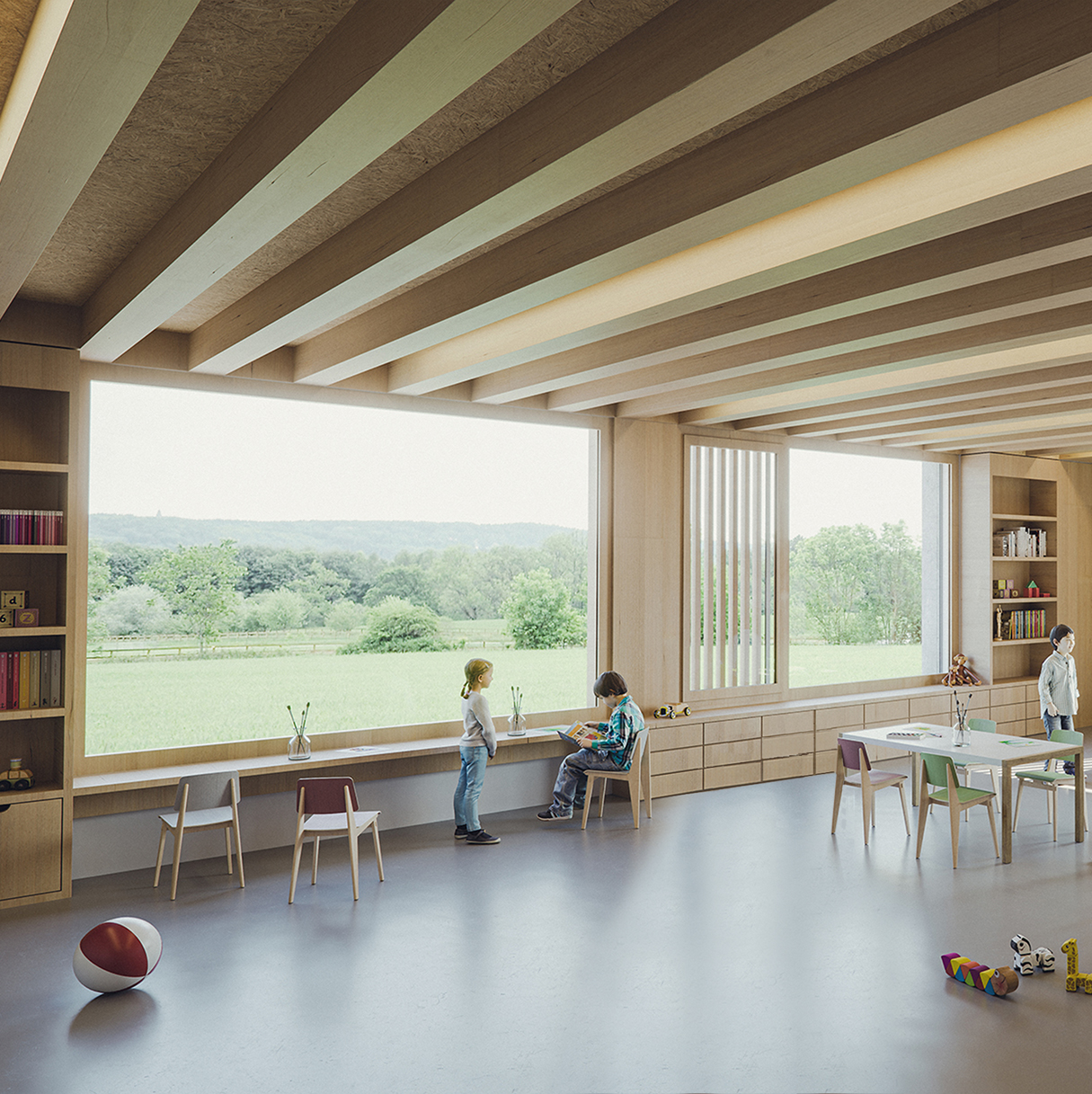 The project proposes two new distinct buildings for the existing campus. The program is thus broken down into the village's scale and naturally integrated into a rural tissue of scattered volumes. The buildings, placed on either side of the existing school courtyard, enhance its presence and role. The courtyard is after all the village's one and only public square: this is the place for manifestations, festivals, and gatherings.

The building towards the east is an extension of the existing secondary school. It sits on the natural slope creating a split-level ground floor. The split level is replicated on the first and second floors. What would have been a conventional staircase gives its place to an interior architectural promenade: an ascending spiral between plateaus that can be used for various activities.

The second building houses the new kindergarten and afterschool amenities. The scale is smaller, and the spaces are more intimate. This building is seen as a link between home and school: the kindergarten is the first step towards schooling and the afterschool literally replaces home. The restaurant, playroom, and study room are thus placed on the ground floor while the kindergarten classrooms are gathered on the first floor. Both buildings employ cast-in-place concrete to match the village's mineral aspect.

*Kindergarten Chats: an essay written by Louis Sullivan in 1901 in the form of a conversation between teacher and student.