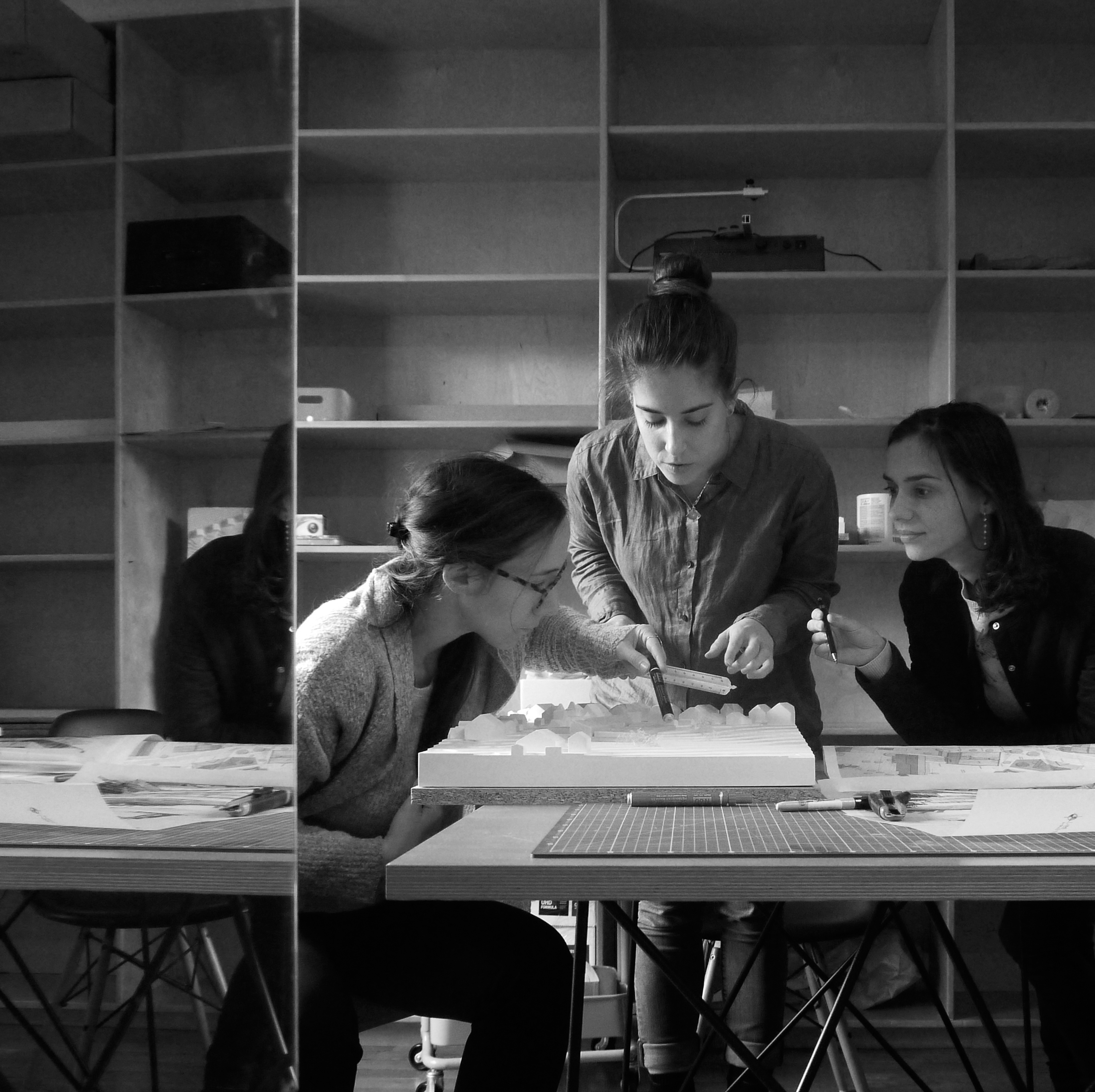 DAPHNE KARAISKAKI ARCHITECTURE is an architecture and design studio based in Paris, France, led by Daphne Karaiskaki. Having had diverse experience throughout her career, from city infrastructure to museums, from small residential projects to complex urban schemes, and most importantly from conception to execution, she brings together talented individuals and creates a team that is diverse in skill and united in purpose.

DAPHNE KARAISKAKI ARCHITECTURE aspires to synthesize and implement acquired knowledge and at the same time learn, research, and discover when faced with new challenges. We believe that architecture emerges from a delicately tuned balance between content and context, between constraints and opportunities, from relations created between people in it and people around it. Architecture is better when viewed from afar, free from biases, stereotypes and fads that bind projects to dates and circumstances. While trying to escape our trade's tight circle we call for interdisciplinary innovation and active collaboration with all actors of the design and building field. We are interested in creating sustainable processes that reconsider the economics and production circuits of built environments today.

Architecture nowadays is very much about finding equilibrium between seemingly opposite forces. Flexibility and sobriety, technology and craftsmanship, quality and cost control, thirst for the new and attachment to the old. With every project undertaken, we attempt to compose the products and results of the dipoles mentioned above and to produce visionary, innovative, rigorous, sensitive, but above all, deeply human environments.